Blessings in a Backpack
God is working through New Spirit and making a difference in our community and the lives of 325 children and their families.
New Spirit Lutheran Church through Blessings in a Backpack, a national 501(c)(3) non-profit, currently sends home food for the weekend to school children from Steele, Ford, Henry, and Erickson Elementary Schools. Started in August 2012 with 30 children at one school, we have grown to 325 children at four schools.
Donations may be made directly to New Spirit Lutheran Church with a notation for the program name on the memo line or directly to Blessings in a Backpack with "Steele Elementary" on the memo line (this ensures the funds go to our local schools).  Please make your tax deductible check out to Blessings in a Backpack. You can drop it in the offering plate, drop it off at the church office, or drop it directly in the mail to:
BIB Lockbox
PO Box 950291
Louisville, KY 40295
Remember to put Steele Elementary on the memo line!
Or, you can donate online! Just look for the donate button on our home page.
Our team members are hard at work to keep up with the added students each week.  Learn more about what we do and how you can help.  We need volunteers to help with fund raising, planning, purchasing, packing, and delivery.

Contact Laurie Bernard at lbernard2008@hotmail.com
"Like" our page on Facebook Blessings at New Spirit Lutheran Church
---
Hear from kids who are in our programs!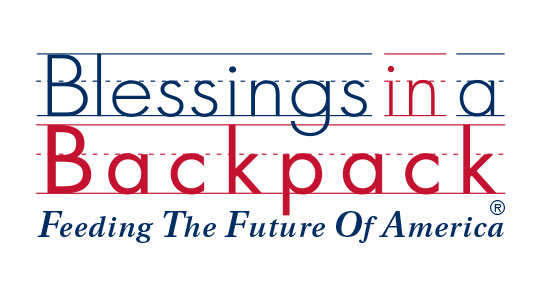 Impact Stories
As a parent working hard to provide for my family, Blessings in a Backpack is more than just filling a belly – to some it's joy, to some it's peace, to some I'm sure it's taking care of their family...for me, Blessings in a Backpack is all of the above.

I heard about Blessings in a Backpack through my church. I grew up in poverty and organizations like yours helped my mother in feeding me and my three brothers. Without this type of support, I'm not sure I'd be where I am today.

It was a few days before spring break – teachers were very excited! But sadly, at my school most of the students do not get excited about too many days off! I was asking my student if she had any exciting plans for spring break. She said no, just take care of her brother and sister. She, like all of the other student knew, that if they wanted a snack – they could ask me. A few minutes later she quietly walked up to me and whispered – she doesn't like to take long breaks from school because they usually don't have enough food to eat and her younger brother and sister get fussy.

I think every kid at Engelhard should get 2 Blessings in a Backpack. We need to share at home with our family. My baby sister don't get Blessings in a Backpack. I share with her and get less food. Kids should get to be full.

The Blessings in a Backpack program is great because it has taught my boys that being a blessing to someone is a good thing, no matter how big or small the blessing is.