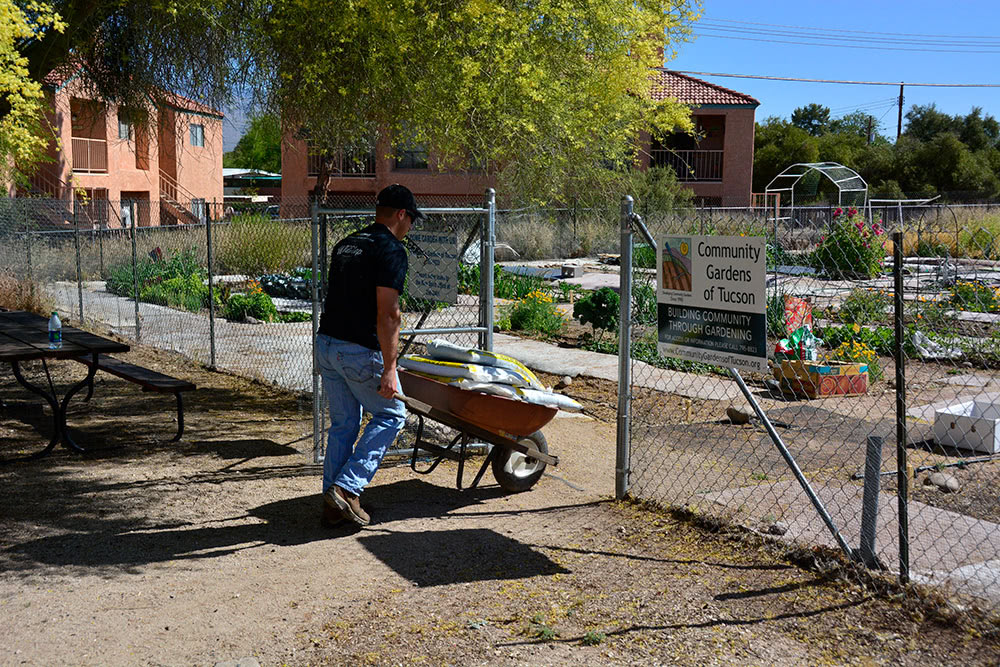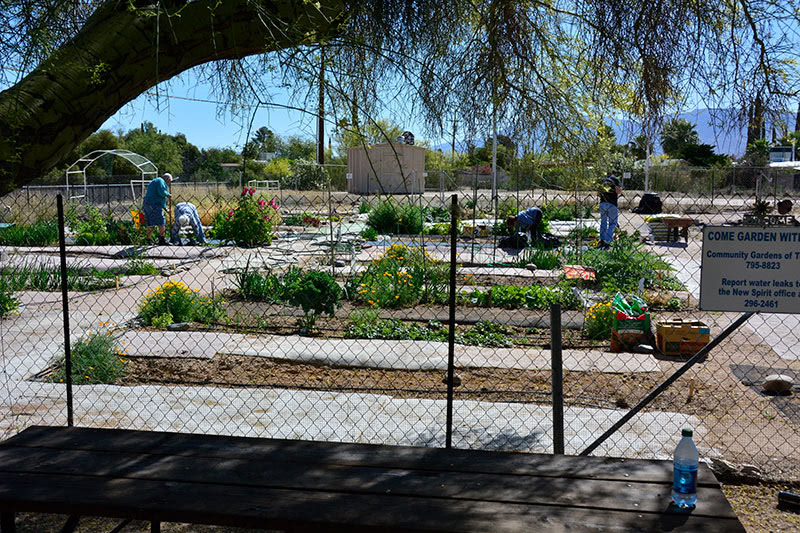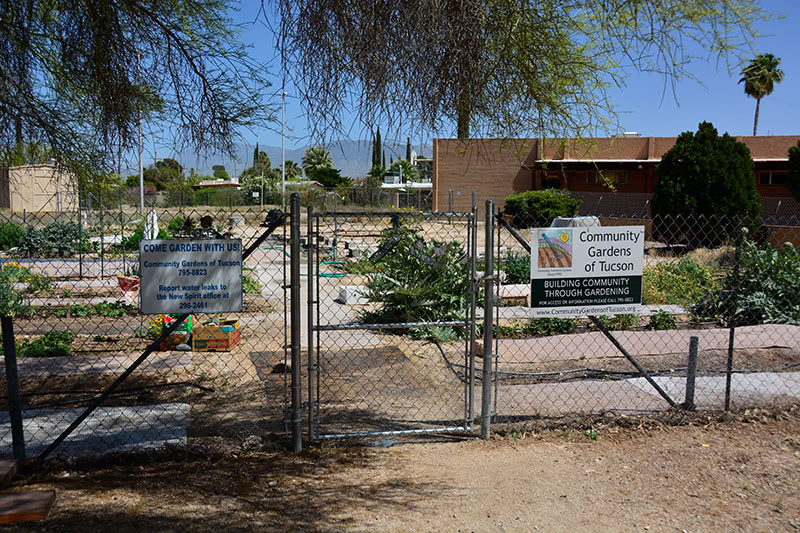 Community Garden
New Spirit Community Garden is a true "community garden" located on the north portion of the church property. Managed by Community Gardens of Tucson, garden members "rent" a 3' x 25' garden plot for a monthly fee* to pay for water, land use, and benefits of the organization. Garden members meet together once a month (the 1st Saturday of each month at 8 a.m.) with the "master gardeners" of CGT to learn about raising crops in the desert.
Members are responsible for amending the soil of their bed, following a "recipe" for our type of soil. An "organic recipe" is available for those who desire to grow organic crops. Members harvest what they sow, which can be as much as 300 pounds of vegetables per year.
For more information, please contact Tucson Community Gardens at admin@communitygardensoftucson.org or call 520.795.8823.
For more information on making a charitable donations via the Arizona Tax Credit, please visit: https://communitygardensoftucson.org/taxcredit/
*For current plot fees and other guidelines, please be sure to check here for details: https://communitygardensoftucson.org/garden-plot-fees/