Sunday
10:00 am    Worship
11:10 am – Noon   Learning Hour for all ages
A word from the pastor …
WORSHIP is an essential and central part of our church life. It's  our weekly time to gather to praise God in song, pray together, listen to God's word, and come to the Lord's table for Holy Communion. Of all the things we do as a church, worship is the one that brings all of us together at once. And that includes anyone and everyone who might feel a nudge to come and visit. For most people, their first step into a new church (after checking out the website) is to come for a worship service.
And we would LOVE to have you come worship with us! If you do, you'll find that we're pretty relaxed and informal. Our Sunday worship service (10:00am) is a blend of a more contemporary approach and more traditional elements. We celebrate communion every Sunday and follow every service with what we call "coffee hour"—a time to have something to eat and drink and get to know each other a little better.
Read on to hear more about music at New Spirit—such a big part of a joyful worship experience!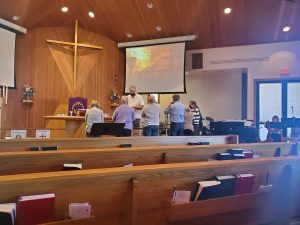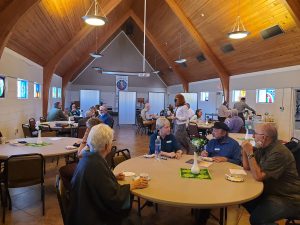 MUSIC plays a vital role in our daily lives. In Sunday worship, it is an integral part of our service as we sing and play music to deepen our connection to God's presence. Music is a gift from God, a timeless form of expression that lifts our spirit and reaches the soul where mere words may not. Singing in worship strengthens our spiritual gathering and transforms our appreciation of music from sheer enjoyment to joyful intention.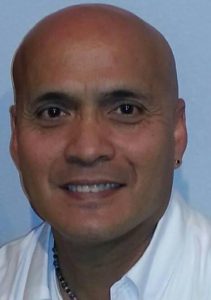 My name is Robert Encila and I am the worship leader at New Spirit. I have been singing and playing the piano and guitar since I was a child. I graduated from the University of Arizona, majoring in Music and Theater. I have also directed several choir groups over the past 20 years and played in numerous bands both locally and internationally. Singing and making music is what I love to do more than anything.
At New Spirit, we sing and play an inspirational blend of contemporary and traditional music. We have a band that continues to grow, and if you are so inclined and called to serve in a musical capacity, we would love to meet and speak with you!